Indoor Air Quality, Air Filters, UV Lights & Air Cleaners to Provide Clean Air
in Fort Pierce, Port Saint Lucie, Stuart, Palm City, Jupiter, West Palm Beach, LaBelle,Fort Myers, Tavernier, Marathon FL & Surrounding Areas
You likely consider a fat-free diet and regular exercise the cornerstones of a healthy life. But something that most people overlook when thinking about their wellbeing is the air they breathe when inside their homes. Pollution isn't only a problem outside. Research suggests that the air inside your house can be up to 100 times more polluted. At Rocket Cooling, we offer all the indoor air quality systems and services you need to filter and freshen your home's air supply. We'll ensure you breathe easier and sleep better.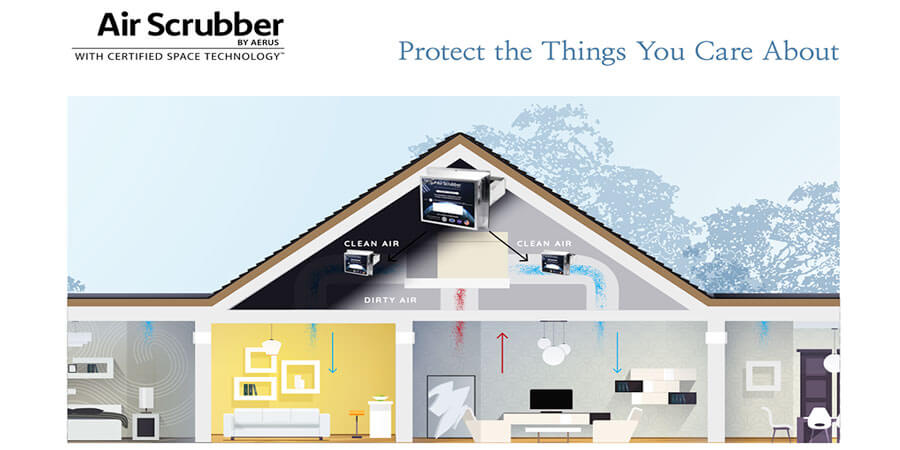 Indoor Air Quality Evaluations

The first step to improving your indoor air quality requires a detailed evaluation of all your home's nooks and crannies. Our service technicians can pinpoint problematic areas where pollutants are lingering and recommend ways to reduce or eliminate them. For starters, we suggest checking your HVAC system's filter every month and changing it no later than every three months. This won't only help your air conditioner and heater operate more efficiently. It'll also prevent contaminants from recirculating in your house.
Install the Air Scrubber by Aerus
The Air Scrubber by Aerus is one of our most sought-after indoor air quality solutions. The device attaches to your HVAC system and uses proprietary ActivePure Certified Space Technology to destroy up to 99.9% of airborne and surface contaminants. It covers up to 3,000 square feet of space, improving your home's air quality for healthier living. The Air Scrubber by Aerus disinfects, purifies and deodorizes your home while protecting your HVAC system. Research shows that it reduces many contaminants and pathogens.
IAQ Systems and Services
Rocket Cooling also offers UV light installations, duct cleaning service and other indoor air quality solutions. We carry the newest makes and models of indoor air quality devices available, and we offer the best prices. When you hire us to install an IAQ solution, rest assured we foster a positive work environment so that our employees perform their best. We dispatch background-checked and trusted service technicians to your home or business.
Rocket Cooling is here to help customers breathe easier. Call us today to learn more about our IAQ systems and services.

Our Latest News
Ensure Comfort and Coolness this Fall with these AC Tips
September 24, 2023
Read More
Our service is out of this world
Call us for same day service or click to make an appointment
100% Satisfaction Guaranteed
Schedule an Appointment