Indoor Air Quality Services and Products
for Treasure Coast Residents
A Treasure Coast, FL, home filled with particle pollutants is dangerous to all its occupants. While most people think of pollution as the filthy air you breathe outside, it's the air inside your house that has more of an impact on your wellbeing. Rocket Cooling offers all the indoor air quality solutions you need to enjoy cleaner and fresher air at home. You can trust us to provide you with the best customer experience possible. We carry the best indoor air quality products available at the best prices.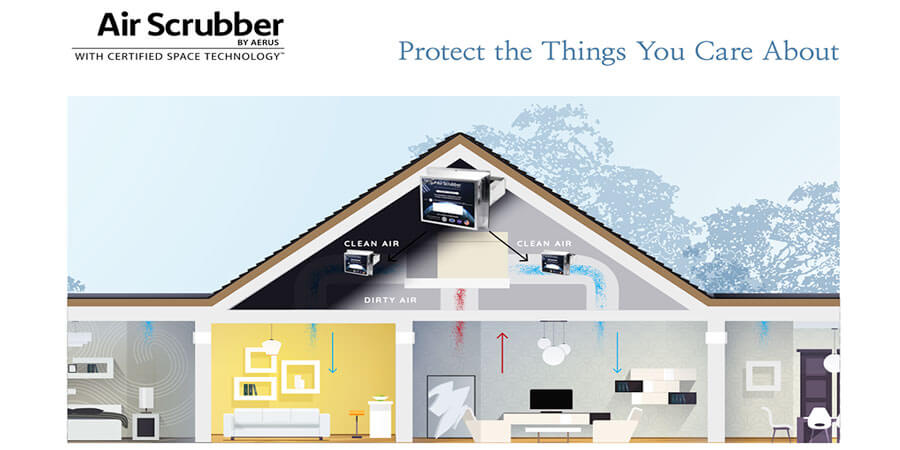 UV Light Installation in Treasure Coast, FL
There are three types of UV light: UV-A, UV-B and UV-C. Indoor air quality products that use ultraviolet to destroy and eliminate harmful microorganisms use UV-C. Our service technicians can install a UV light within your current HVAC system so the bacteria, allergens and microbial that pass through don't impact your Treasure Coast, FL, home. UV lights also prevent corrosion in your heating and air conditioning systems. Our service technicians are UV light installation experts ready to help improve your IAQ.
Whole-Home Air Cleaner Installation in Treasure Coast, FL
There's an endless list of particle pollutants your home can harbor that can harm your health. While your HVAC system's filter does a good job of removing some of them, it can't eliminate them all. That's when a whole-home air cleaner becomes necessary. Whole-home air cleaners, like the Air Scrubber by Aerus, can reduce up to 99.99% of the contaminants floating around in your Treasure Coast, FL, home. As a result, they help you breathe easier, sleep more soundly and improve your overall quality of life.
Duct Cleaning and Sanitizing in Treasure Coast, FL
Think about a house filled with excess dust, dirt and debris. When your air conditioner or heater turns on, it sucks that filthy air inside the system and recirculates it via the ductwork. As time passes, the ducts become layered with those particle pollutants, impacting your indoor air quality and HVAC efficiency even more. To maintain a healthier indoor atmosphere and ensure your HVAC system operates smoothly, schedule duct cleaning and sanitizing services for your Treasure Coast, FL, home every few years.
Don't let poor indoor air quality get in the way of you enjoying your home and life. To learn more about the indoor air quality products we offer to homeowners in Treasure Coast, FL, contact Rocket Cooling today. We're the air purification and filtration experts you need to ensure your family and friends enjoy a healthy supply of air in your house.
Our Latest News
Ensure Comfort and Coolness this Fall with these AC Tips
September 24, 2023
Read More
Our service is out of this world
Call us for same day service or click to make an appointment
100% Satisfaction Guaranteed
Schedule an Appointment