HVAC Maintenance Services
A/C Annual Maintenance Plan Available

for West Palm Beach Residents
There are many steps an HVAC contractor must take to ensure your heating and air conditioning systems operate at peak efficiency. Maintaining your heating and air conditioning systems is just as critical, though. While changing the filter in your HVAC system is one maintenance task you can complete yourself, you should leave the rest to a trained NATE-certified service technician. At Rocket Cooling, we have an experienced team of professionals who know how to service all makes and models of HVAC equipment.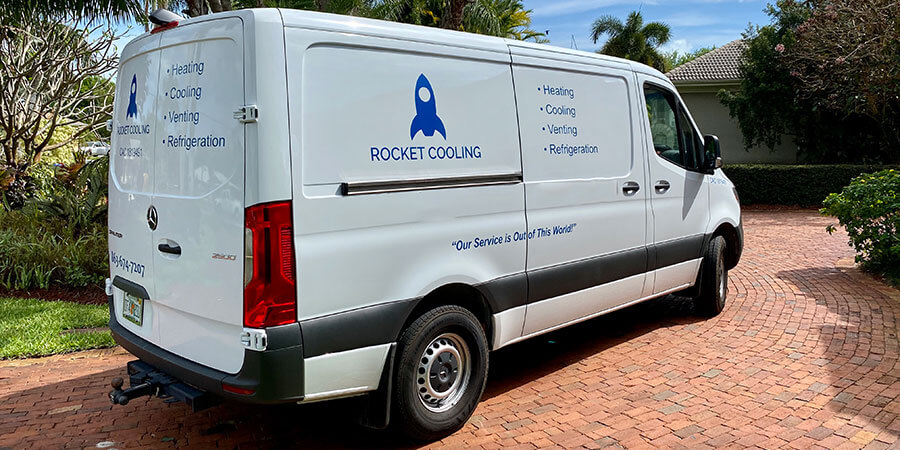 Air Conditioning Maintenance Plans Include
At Rocket Cooling, we're happy to offer our customers annual HVAC maintenance plans. Each HVAC maintenance plan includes two service visits for your air conditioning system, labor and materials. Our AC maintenance checks include:
Clean the evaporator/condenser coils in place (pulling/cleaning not included).
Clean the condensate drain pan and clear/clean the condensate drain line.
Inspect the amp draws and connection points on all electrical components.
Adjust and inspect all of the safety switches as needed.
Check the refrigerant levels and pressures.
Install preventative HVAC maintenance tablets/strips.
Lubricate motors as needed and check the blower.
Adjust the belt tensions as needed.
Test the thermostat for accuracy.
Provide a diagnosis report on each HVAC system.
Replace or clean all filters (filters are an extra charge if we provide them).
Inform customers of their system's status and recommend the right services.
$50 early termination fee.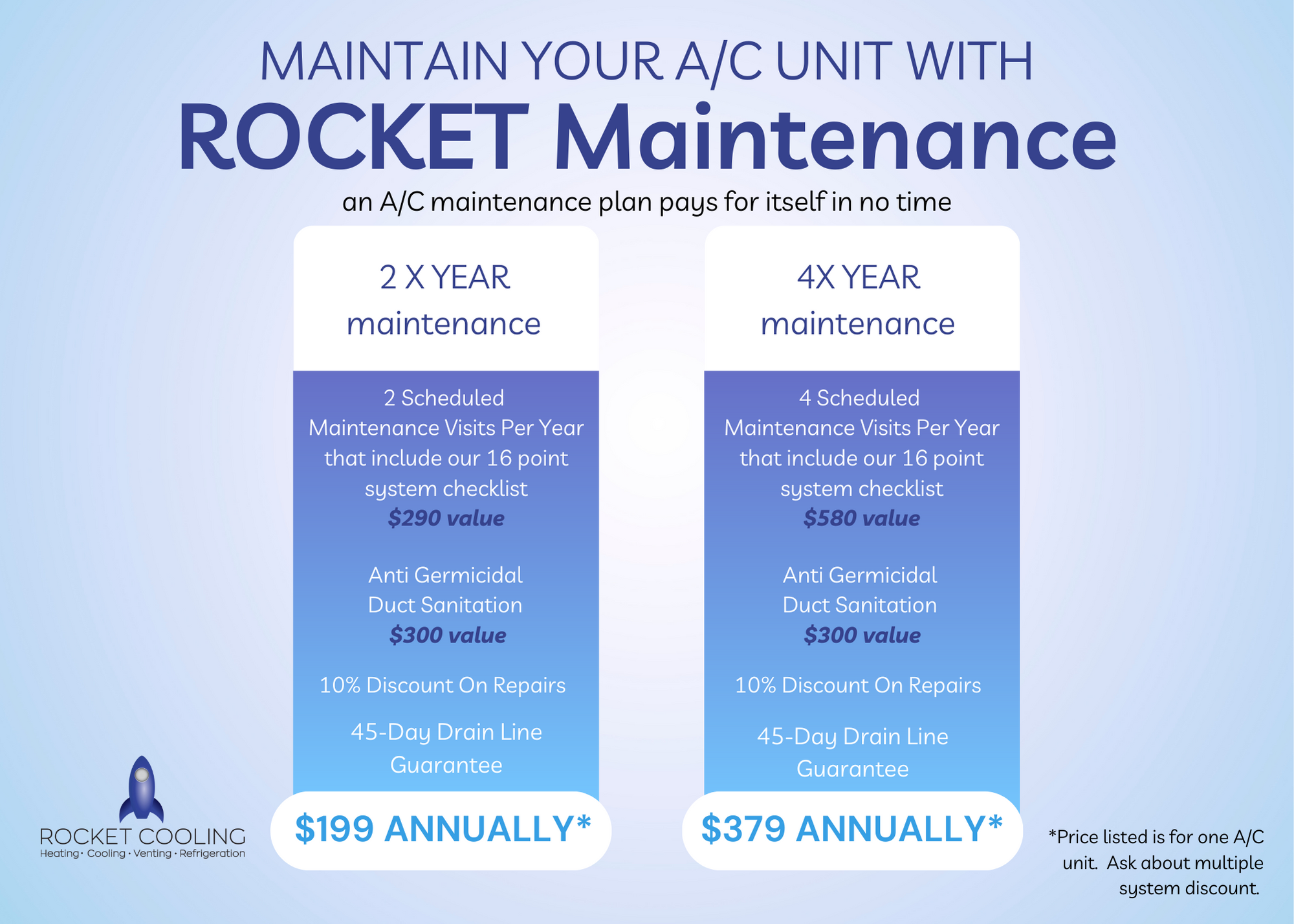 Invest in Rocket Cooling's HVAC Annual Maintenance Plan
You should hire a trained and experienced HVAC maintenance professional to care for your air conditioner and heater. Here's why home and business owners trust us:
Provide customers with the best service experience possible.

Foster a positive work environment so that our employees perform their best.

Provide free HVAC installation, repair and maintenance estimates.

Arrive in well-stocked trucks so that you don't waste time waiting around.

Stay updated on the latest procedures to keep your HVAC systems running well.
Rocket Cooling can maintain your HVAC system with professional care and attention. Call us today to schedule your visit.
Our Latest News
Ensure Comfort and Coolness this Fall with these AC Tips
September 24, 2023
Read More
Our service is out of this world
Call us for same day service or click to make an appointment
100% Satisfaction Guaranteed
Schedule an Appointment