Indoor Air Quality Services and Products
for the Upper Keys including Islamorada, Key Largo, Tavernier, and Ocean Reef
Do you suspect your house in Tavernier, FL, is harboring a long list of particle pollutants that are making you sick? If you feel ill inside your home and feel better once you step outside, you're probably dealing with a poor indoor air quality problem. That's the bad news. The good news is that Rocket Cooling offers all the IAQ products and services you need to improve the state of your home's air quality so that you live a healthier life.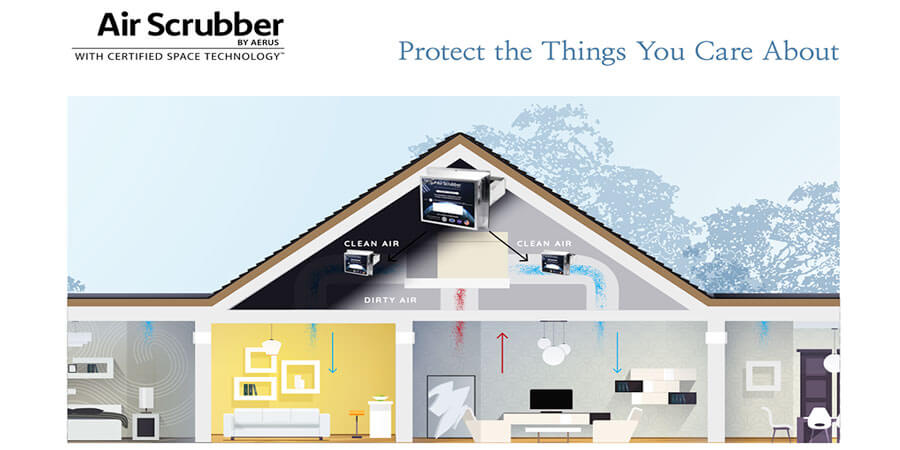 UV Light and Air Cleaner Installations in Tavernier, FL
There are three types of UV light: UV-A, UV-B and UV-C. The UV lights we install in Tavernier, FL, homes use UV-C, which kills and eliminates harmful microorganisms. Our UV lights install easily within your HVAC system, destroying bacteria, microbial and allergens and preventing them from reaching your living spaces.
In addition to UV light installations, we also install whole-home air cleaners. The Air Scrubber by Aerus is highly effective at removing up to 99.99% of the contaminants in your home's air supply, including dust, dirt, dander, volatile organic compounds and more. With our UV light and air cleaner installations in Tavernier, FL, you'll breathe easier.
Duct Cleaning and Sanitizing in Tavernier, FL
Is your house in Tavernier, FL, filled with excess dirt, dust and other debris? Chances are the ducts within your air conditioning system are filthy and recirculating all those particle pollutants several times per day. To maximize cooling efficiency and protect your indoor air quality from pollution, you must schedule duct cleaning and sanitizing services every few years. The NATE-certified service technicians at Rocket Cooling know how to reach every corner and crevice of your ductwork for a thorough duct cleaning.
Rocket Cooling: Your Go-To IAQ Experts in Tavernier, FL
Don't let poor indoor air quality make your loved ones sick. Act now by hiring a reputable HVAC contractor for the job. Here's why customers hire Rocket Cooling:
Provide a superior customer service experience.
Carry the latest indoor air quality solutions available.
Sell our IAQ products at the best prices with long-term warranties.
Foster a positive work environment for our service technicians.
Provide free indoor air quality installation estimates.
Follow the latest methods for enhancing indoor air quality.
Rocket Cooling is here to become your go-to air filtration and purification expert. Contact us today to schedule a comprehensive IAQ consultation in Tavernier, FL.
Our Latest News
Ensure Comfort and Coolness this Fall with these AC Tips
September 24, 2023
Read More
Our service is out of this world
Call us for same day service or click to make an appointment
100% Satisfaction Guaranteed
Schedule an Appointment