Duct Cleaning & Sanitizing Services
in Fort Pierce, Port Saint Lucie, Stuart, Palm City, Jupiter, West Palm Beach, LaBelle,Fort Myers, Tavernier, Marathon FL & Surrounding Areas
You probably don't think of your HVAC system's ducts often. But your HVAC ductwork plays a pivotal role in preserving your indoor comfort because it delivers conditioned air into your living spaces. If your ducts are full of particle pollutants, they won't function as they should, impacting your health and HVAC system. Rocket Cooling offers all the HVAC services you need to maximize comfort and efficiency, including duct cleaning service. We're experts at cleaning every nook and cranny in your HVAC ductwork.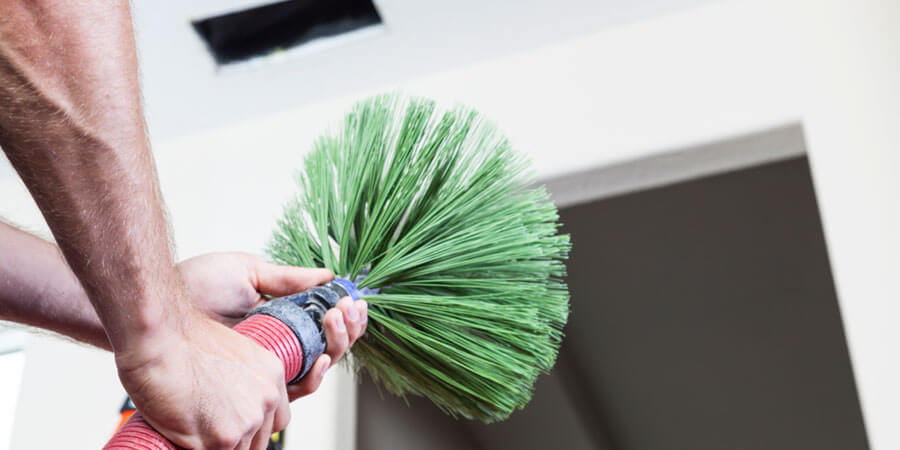 How Duct Cleaning Helps Your Health
Without a meticulous cleaning every few years, your HVAC system's ducts will become a place where particle pollutants gather in large groups. They will also become a breeding ground for bacteria and microbial growth. Think about these contaminants sitting in the ducts while the HVAC system cycles on and off dozens of times per day. They won't sit for long because they will recirculate in your home and worsen your indoor air quality. The more particle pollutants you allow to gather, the worse for your health. Keeping your HVAC ductwork clean will help to reduce the contaminants in your house.
How Duct Cleaning Helps Your HVAC System
Much like particle pollutants can enter into and impact your respiratory system, they can affect your air conditioner's performance. They can inhibit airflow, which causes your AC system to work harder than needed to cool your house. They can also stick to the many parts in your air conditioner, increasing strain and stress. Dirty ductwork will decrease efficiency and increase the frequency of breakdowns that require costly repairs. Invest in duct cleaning service now to save money via lower energy and repair bills later.
Customers Prefer Rocket Cooling's Duct Cleaning Service
Rocket Cooling dispatches background-checked and trusted service technicians to your home or business when you schedule our duct cleaning service. We foster a positive work environment so that our employees always give you their best, and we stay updated on the latest procedures to keep your HVAC systems running well for a long time.
Rocket Cooling is here to help customers save money on their energy costs. Contact us to schedule your duct cleaning.

Our Latest News
Ensure Comfort and Coolness this Fall with these AC Tips
September 24, 2023
Read More
Our service is out of this world
Call us for same day service or click to make an appointment
100% Satisfaction Guaranteed
Schedule an Appointment