Heating Repair & Installation Services
for the Treasure Coast
Air conditioning is the primary focus for homeowners in Treasure Coast, FL, for most months of the year. But you still need energy-efficient heating for home comfort when the outdoor temperature drops during a chillier spell of winter weather. At Rocket Cooling, we provide all the heating services you need to stay warm and cozy when a sweater isn't enough. Whether you need a heating installation or heating repair, rest assured we're the honest and hardworking HVAC professionals you can trust to perform quality work.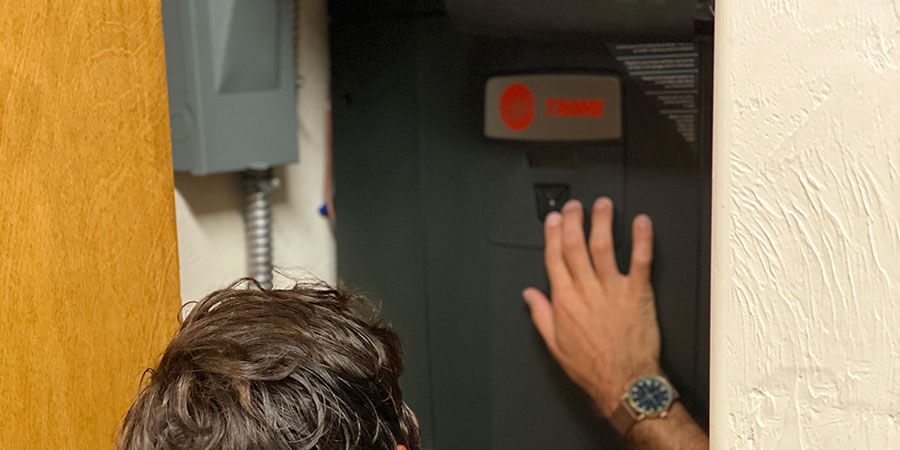 24/7 Heating Repair in Treasure Coast, FL
When you live in Treasure Coast, FL, a malfunctioning heater isn't as much of an emergency as a broken air conditioner in most cases. But if you have children or elderly persons living in your household, you'll want your heating system repaired immediately to avoid discomfort and distress. A cold winter night can threaten the health and safety of those most vulnerable. That's why Rocket Cooling offers 24/7 emergency heating repair services in Treasure Coast, FL. Our service technicians will arrive at your house promptly in a well-stocked truck and can rectify most heating problems during the same visit.
Heating Installation in Treasure Coast, FL
Installing a new heating system in Treasure Coast, FL, requires a special set of skills to avoid costly problems down the road. It's critical to calculate the heating load of your property and select a heater that will match it without wasting energy. An undersized or oversized heater will cost you more in higher energy consumption and repairs. The service technicians at Rocket Cooling are heating installation experts that handle every project with the utmost care. We offer our customers the latest makes and models of heaters available, selling our products at the best prices with long-term parts and labor warranties.
Why Hire Rocket Cooling for Your Heating Service
The power is in your hands to hire the best HVAC contractor in Treasure Coast, FL, for your heating installation or heating repair. The power is ours to earn your trust and satisfy your home comfort needs. Here are the other benefits of choosing us:
Give our customers the friendliest customer service experience.
Provide free heating installation, repair and maintenance estimates.
Foster a positive work environment so our team executes to a high standard.
Dispatch educated NATE-certified service technicians for your heating service.
Stay updated on the latest procedures to keep your heater running well.
To schedule a heating service in Treasure Coast, FL, contact Rocket Cooling today. Our friendly and highly skilled service technicians will be happy to serve you.
Our Latest News
Ensure Comfort and Coolness this Fall with these AC Tips
September 24, 2023
Read More
Our service is out of this world
Call us for same day service or click to make an appointment
100% Satisfaction Guaranteed
Schedule an Appointment