Heating Repair & Installation Services
for Fort Myers
Homeowners in Fort Myers, FL, spend most of their time escaping the heat and humidity or finding ways to enjoy it while outside. But during the winter months, an occasional cold front can blow through the area, which warrants the use of a heating system. Prepare yourself for the temperature drops by ensuring your home has an effective and efficient heater. Although customers often choose Rocket Cooling for our out-of-this-world air conditioning services, we also install, repair and maintain heating systems. We'll help you stay cozy and comfortable when a sweater isn't enough to keep you warm.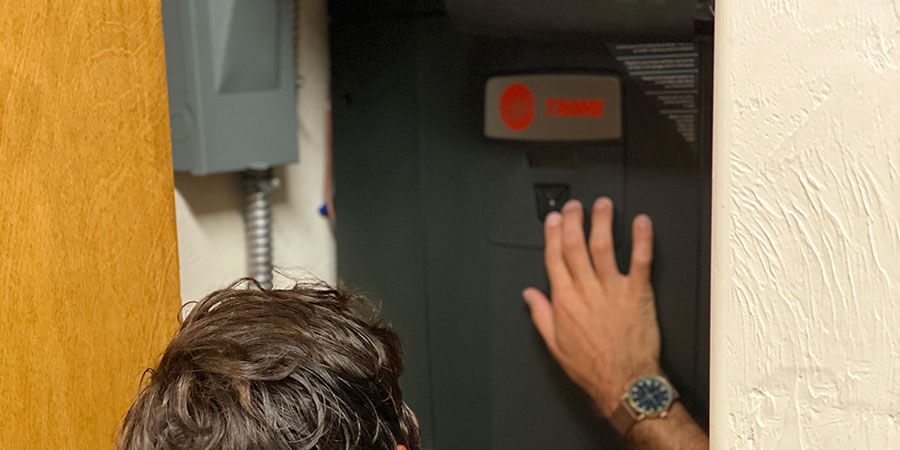 Heating Installation in Fort Myers, FL
Have you been operating an old and outdated furnace to heat your home? Replacing it with a newer and more energy-efficient heating system might not be a priority, but you should consider it if you want to save more energy and money in the long run. Rocket Cooling carries the latest makes and models of ducted and ductless heating systems, including heat pumps and mini-splits. We sell our heating systems at the best prices and include long-term parts and labor warranties. When you choose us to complete your heating installation in Fort Myers, FL, you receive a quality product built to last.
24/7 Heating Repair in Fort Myers, FL
Attempting a do-it-yourself heating repair is dangerous. You could worsen the damage to your heater and suffer injuries. Doing so can even pose a threat to your life. If you notice your heating system experiencing problems, turn it off and seek professional guidance. Rocket Cooling offers 24/7 emergency heating repair service in Fort Myers, FL, for an extra charge. We get to the root of the problem and provide permanent solutions.
Rocket Cooling: Heating Service Experts in Fort Myers, FL
Do you need heating service in Fort Myers, FL? Hire a professional who knows what they're doing. Here are some of the other benefits of hiring Rocket Cooling:
Aim to please our customers with the best service experience possible.
Our highly qualified service technicians possess NATE certification.
Foster a positive atmosphere for our employees so they enjoy serving you.
Arrive in a well-stocked truck to complete your heating repair quickly.
Follow the best heating installation, repair and maintenance practices.
Offer free heating installation, repair and maintenance estimates.
Don't let an inexperienced HVAC contractor handle your heating repair or installation. Contact Rocket Cooling for exceptional heating services from proficient experts. We're happy to help homeowners in Fort Myers, FL, boost wintertime comfort.
Our Latest News
Ensure Comfort and Coolness this Fall with these AC Tips
September 24, 2023
Read More
Our service is out of this world
Call us for same day service or click to make an appointment
100% Satisfaction Guaranteed
Schedule an Appointment