Providing Commercial HVAC Installation & Repair Services
in Fort Pierce, Port Saint Lucie, Stuart, Palm City, Jupiter, West Palm Beach, LaBelle,Fort Myers, Tavernier, Marathon FL & Surrounding Areas
Do you own a small business? Air conditioning plays a significant role in keeping your employees and customers comfortable, which helps boost your bottom line. Rocket Cooling provides all the HVAC services you need to make sure your commercial building enjoys conditioned air around the clock in the most energy-efficient way possible.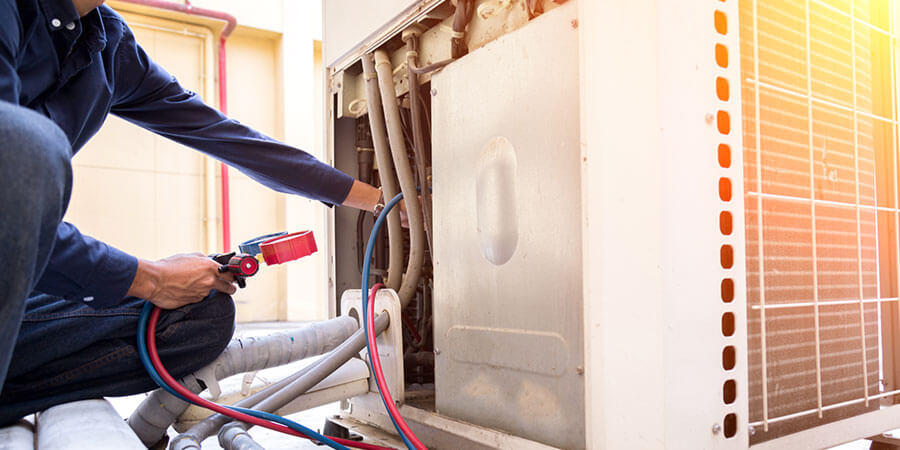 Light Commercial HVAC Installations
When you open your doors to customers for the first, second or 100th time, you want them always to feel the same: comfortable, relaxed and happy that they're visiting your business. Stepping into a hot and stuffy store or restaurant is the last thing a customer wants to do. That's why you need effective and efficient air conditioning. Our service technicians can help you install a commercial HVAC system that's the right fit for your business. We carry the newest makes and models of HVAC equipment available, and we sell products at the best prices with long-term parts and labor warranties.
Light Commercial HVAC Repairs
A broken air conditioner will disrupt your business, leaving employees and customers feeling uncomfortable, which hurts your bottom line. That's why when your AC system breaks down, you need an air conditioning repair company that will act fast to find and fix the problem. Rocket Cooling is here to rescue you from a stressful situation. We provide free commercial HVAC repair estimates, and we arrive in well-stocked trucks so that the repairs don't take too long. Every minute matters, and we offer 24/7 service.
Light Commercial HVAC Maintenance
You'll invest thousands of dollars into your commercial HVAC system via installation and maintenance costs. You want that investment to pay you back in lower energy and repair costs over the long run. With our preventive commercial HVAC maintenance services, you'll minimize the cost of keeping your commercial building comfortable.
To schedule a commercial HVAC service, contact Rocket Cooling today. We love helping our fellow small business owners optimize their indoor climate control for efficiency.
Our Latest News
Ensure Comfort and Coolness this Fall with these AC Tips
September 24, 2023
Read More
Our service is out of this world
Call us for same day service or click to make an appointment
100% Satisfaction Guaranteed
Schedule an Appointment