Expert Commercial Refrigeration Repair Services
in Fort Pierce, Port Saint Lucie, Stuart, Palm City, Jupiter, West Palm Beach, LaBelle,Fort Myers, Tavernier, Marathon FL & Surrounding Areas
Do you own a store or restaurant that uses commercial refrigeration equipment? Ensuring it runs well is vital to your business and bottom line. In addition to our HVAC repair services, we also specialize in commercial refrigeration repairs. You can depend on us to respond urgently and restore your appliance's functionality quickly. Please note we provide this service to our HVAC customers only.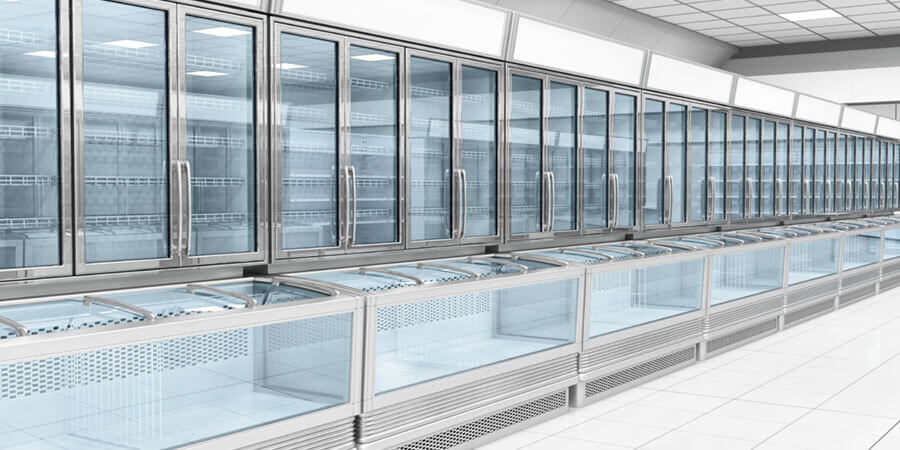 Cooler, Freezer and Ice Machine Repairs
When you operate a successful restaurant, you rely on many pieces of equipment to protect food from spoilage and cook it to the highest culinary standards. That's why the coolers, freezers and ice machines are so important. If your cooler or freezer stops working, you'll need it repaired quickly to avoid food spoilage and the associated financial losses. We're experts in repairing coolers, freezers and ice machines. Don't let a broken freezer or cooler disrupt your restaurant's flow. Let our team visit and fix it as fast as possible.
Commercial Refrigeration Repair Service
No matter what kind of commercial refrigeration repair you need, we're the team to call. We have the training, experience and certifications to repair any type of commercial refrigeration equipment. We're here to give you peace of mind from start to finish. You can depend on our team to treat you and your commercial property with respect.
Customers Love Rocket Cooling's Refrigeration Repair Services
When you hire a company to complete commercial refrigeration repairs at your store or restaurant, you expect them to work fast without taking shortcuts. You also hope the repair will last a long time without the need for callbacks. Rocket Cooling works meticulously to repair your commercial refrigeration equipment. Here's why small business owners entrust us:
Provide customers with the best service experience possible.

Offer 24/7 refrigeration repair service in every location for an extra charge.

Foster a positive work environment so that our employees perform their best.

Arrive in well-stocked trucks so that you don't waste time waiting around.

Qualified to repair any type of commercial refrigeration equipment.

Give free estimates for all our commercial refrigeration repairs.
Call us today to schedule your commercial refrigeration repair.
Our Latest News
Ensure Comfort and Coolness this Fall with these AC Tips
September 24, 2023
Read More
Our service is out of this world
Call us for same day service or click to make an appointment
100% Satisfaction Guaranteed
Schedule an Appointment