Air Conditioning Repair & Installation Services
for the Upper Keys including Islamorada, Key Largo, Tavernier, and Ocean Reef
Homeowners in Tavernier, FL, depend on air conditioning to beat the heat during the spring, summer and autumn months. Staying cool in such a hot and humid area would be impossible without an AC system. At Rocket Cooling, we understand how much your air conditioner impacts your comfort, health and overall quality of life. That's why we offer state-of-the-art AC systems and superior air conditioning services in Tavernier, FL. If you're searching for a highly qualified service technician to install, repair or maintain your air conditioner, reach out to Rocket Cooling for an out-of-this-world customer experience.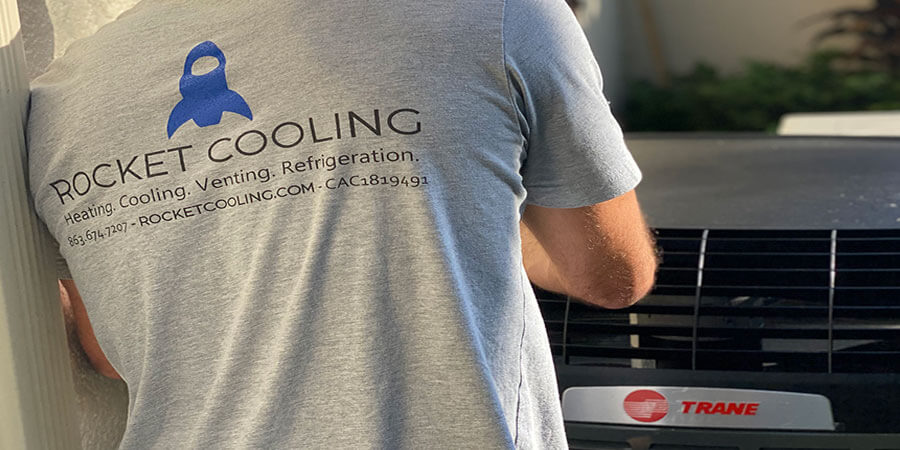 Tavernier, Florida's Leading AC Repair Experts
A malfunctioning air conditioner will show several signs that indicate it needs a professional to inspect and repair it. The key to minimizing damage and the cost to fix it is to schedule an air conditioning repair as soon as you spot trouble. If you notice your AC system cycling more often, blowing hot air or making weird noises, shut it off and reach out to Rocket Cooling. We're available 24/7 for emergency AC repair service in Tavernier, FL. We'll arrive promptly in a well-stocked truck to fix your air conditioner quickly.
Correct Sizing and AC Installation in Tavernier, FL
Are you building a new home in Tavernier, FL? Have you moved into an existing house and found its air conditioner isn't effectively cooling the living spaces efficiently? If you answered yes to either question, Rocket Cooling is here to help you select and install the right AC system for your indoor comfort demands. We carry the latest makes and models of ducted and ductless air conditioning equipment. For your peace of mind and protection, each AC installation includes long-term parts and labor warranties. We'll handle your air conditioning installation in Tavernier, FL, with the utmost care.
Rocket Cooling: AC Service Experts in Tavernier, FL
If you need an air conditioning repair or installation, hire an AC service expert whom you can trust. Here are the benefits of choosing Rocket Cooling for the job:
Complete every air conditioning installation correctly.
Sell our duct and ductless air conditioners at the best prices.
Hire service technicians who possess NATE certification.
Offer 24/7 AC repair service in Tavernier, FL, for an extra charge.
Provide free AC installation, repair and maintenance estimates.
Follow the newest methods to help you maximize cooling efficiency.
To schedule an air conditioning service in Tavernier, FL, contact Rocket Cooling today. We take pride in fostering a positive work environment for our service technicians. Doing so ensures they love what they do and serve you with a smile.
Our Latest News
Ensure Comfort and Coolness this Fall with these AC Tips
September 24, 2023
Read More
Our service is out of this world
Call us for same day service or click to make an appointment
100% Satisfaction Guaranteed
Schedule an Appointment