Indoor Air Quality Services and Products
for West Palm Beach Residents
When you think of home comfort, you likely focus on the temperature. While staying cool on a hot summer day is vital to enjoying a high quality of life, the air you breathe inside your house also tremendously impacts your comfort and health. That's why air filtration and purification are so critical. Rocket Cooling provides all the indoor air quality products homeowners in West Palm Beach, FL, need to enjoy filtered, fresh and healthy air around the clock. When you hire us to install a UV light or whole-home air cleaner, rest assured we'll provide you with an out-of-this-world customer service experience.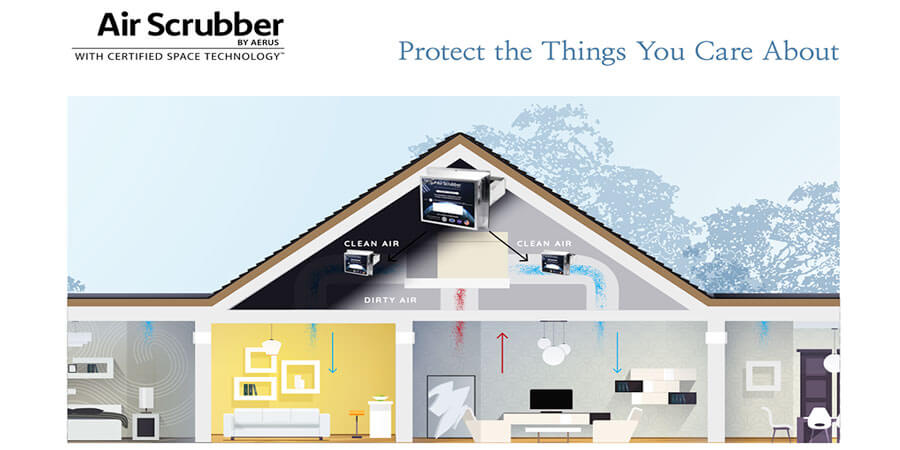 The Importance of Maintaining Healthy Indoor Air Quality
Particle pollutants are floating around everywhere around you in West Palm Beach, FL. Some of the most common contaminants include dust, dirt, pollen, dander, volatile organic compounds and smoke. To minimize the effect these pollutants have on your health, you must use a range of indoor air quality products to filter and freshen the air in your house. The fact is that poor indoor air quality is much more harmful to your wellbeing than outdoor air pollution. At Rocket Cooling, we understand the dangers of living in a home with poor IAQ. Our NATE-certified service technicians know how to rectify the worst IAQ problems. We carry the latest indoor air quality solutions available to homeowners.
Indoor Air Quality Product Installation in West Palm Beach, FL
Rocket Cooling offers all the IAQ solutions you need to solve your indoor air quality problems. Our UV light installations work with your HVAC system to destroy and eliminate harmful microorganisms that pass through it, including bacteria. Our whole-home air cleaners, including the Air Scrubber by Aerus, reduce 99.99% of particle pollutants in your indoor air supply. When you install these IAQ devices in your West Palm Beach, FL, home, you're sure to sleep better, breathe easier and prevent respiratory illnesses.
Duct Cleaning and Sanitizing in West Palm Beach, FL
What you can't see can't harm you, right? That's wrong. The particle pollutants in your home can hurt your health and damage your HVAC system. One piece of the indoor air quality puzzle includes scheduling duct cleaning every few years. Doing so will ensure your ducts are free from contaminants that can recirculate in your house and clog your HVAC system to the point of disrepair.
Don't let poor indoor air quality cast a shadow over your family's health and happiness. Contact Rocket Cooling today to schedule an air purification or filtration installation in West Palm Beach, FL. We're here to help you enjoy a better quality of life.
Our Latest News
Ensure Comfort and Coolness this Fall with these AC Tips
September 24, 2023
Read More
Our service is out of this world
Call us for same day service or click to make an appointment
100% Satisfaction Guaranteed
Schedule an Appointment