Best Heating & Furnace Repair Professionals
in Fort Pierce, Port Saint Lucie, Stuart, Palm City, Jupiter, West Palm Beach, LaBelle,Fort Myers, Tavernier, Marathon FL & Surrounding Areas
A broken heating system isn't as serious of a situation when you live in South Florida as it would be if you lived in the northern states. But when a cold front blows through the area and you want to use your heater to stay warm, you hope it works as it should in an efficient manner. If your heating system isn't operating at peak efficiency, let Rocket Cooling take a closer look and restore its efficacy. We offer 24/7 heating repair service in every location for an extra charge, and we promise to restore your comfort as quickly as possible.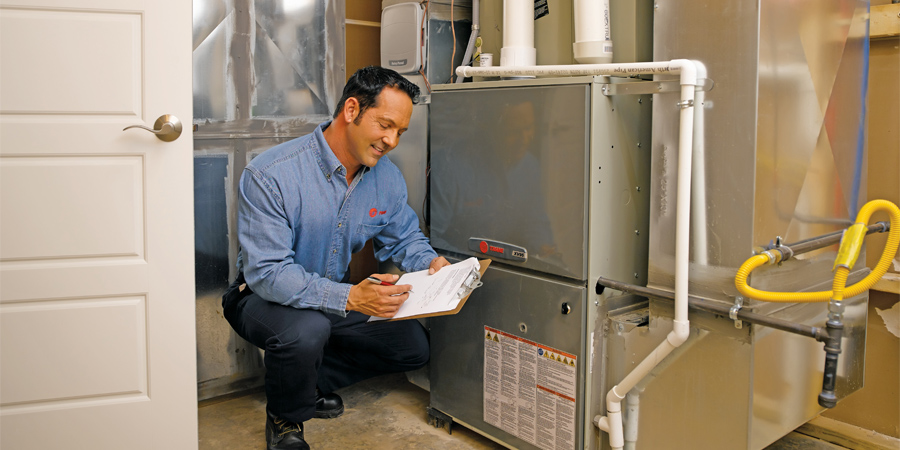 When Should You Schedule a Heating Repair?
Keeping an eye on your heating system is key to spotting early signs of trouble. The sooner you schedule a heater repair, the lower your risk of requiring extensive repairs or replacements. Contact us if you notice the following problems in your home:
Heating system is blowing cold air.

Heating system has cycled on and off more than three times an hour.

You hear loud noises coming from the heating system.

You smell burning odors around the heating system.

You notice leaks collecting near the heating system.

Your heating costs are higher than usual without rate hikes.
Out-Of-This-World Heater Repair Services
You should never attempt to repair your heating system on your own. Doing so will likely lead to more damage or even personal injury. Rocket Cooling is here to guide you through the heating repair process, ensuring it's as stress-free as possible. Our background-checked and trusted service technicians know how to service all makes and models of heating equipment.
Customers Trust Rocket Cooling for Their Heater Repairs
When you hire us to repair your heater, you'll welcome a trusted HVAC company into your home or business. Here's why customers choose us for their heating repairs:
Offer 24/7 service in every location for an extra charge.

Foster a positive workplace so that our employees perform their best.

Provide free heating repair estimates.

Arrive in well-stocked trucks to minimize heater repair times.

Stay updated on the latest heating repair practices.
Do you need a heating repair? Contact Rocket Cooling to schedule a visit right away.
Our Latest News
Ensure Comfort and Coolness this Fall with these AC Tips
September 24, 2023
Read More
Our service is out of this world
Call us for same day service or click to make an appointment
100% Satisfaction Guaranteed
Schedule an Appointment