Heating Repair & Installation Services
for West Palm Beach
When you reside in West Palm Beach, FL, you don't think about heating your home often. But there comes a time in winter when the outdoor temperature dips into the chilly zone and you need a heater to keep you warm and cozy. While we focus on air conditioning, Rocket Cooling also provides heating services to home and business owners in West Palm Beach, FL. We're the team to call if you need a heat pump installation or furnace repair. We'll handle your heating service with the utmost care and consideration for your comfort. You can trust us to respect your family, property, possessions and HVAC system.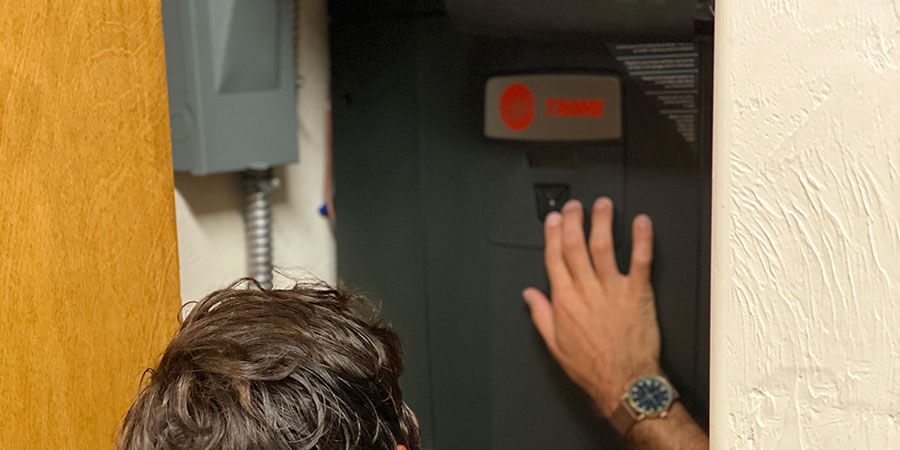 Emergency Heater Repair Service in West Palm Beach, FL
Most heating breakdowns in West Palm Beach, FL, aren't emergencies. But if you have young children or elderly persons in your household during a rare cold spell of weather, your heater can protect them from the elements and keep them safe. Rocket Cooling is available 24/7 for heating repairs in West Palm Beach, FL. We'll make the process as stress-free as possible and provide the most cost-effective solution on the spot. You can depend on us to deliver a high standard of workmanship and customer service.
Warranty-Backed Heating Installation in West Palm Beach, FL
When shopping for a new heating system for your West Palm Beach, FL, home, you want the most energy-efficient available. You also want your heater to include features that enhance home comfort and add convenience to your life. Rocket Cooling carries the latest makes and models of heating equipment available to homeowners in West Palm Beach, FL. We sell our heaters at the best prices. For your peace of mind, they include long-term parts and labor warranties. We'll ensure your heater is the perfect match for your home.
Rocket Cooling Provides Out-Of-This-World Heating Service
Don't settle for an inexperienced HVAC contractor when scheduling a heating installation or heating repair because it'll save you a few bucks. Seek professional guidance from a proven heating service expert. Here's why homeowners hire Rocket Cooling:
Complete every heating service with the customer's experience in mind.
Service technicians continue their education and possess NATE certification.
Offer free heating installation, repair and maintenance estimates.
Believe in fostering a positive workplace so employees love their job.
Arrive at your house in well-stocked trucks to minimize downtime.
Follow the latest procedures to ensure your heater operates efficiently .
To schedule a heating installation or heating repair in West Palm Beach, FL, contact Rocket Cooling. We're here to help you with your comfort when you need us the most.
Our Latest News
Ensure Comfort and Coolness this Fall with these AC Tips
September 24, 2023
Read More
Our service is out of this world
Call us for same day service or click to make an appointment
100% Satisfaction Guaranteed
Schedule an Appointment