Air Conditioning Repair & Installation Services
for the Middle Keys including Marathon, Key Colony, & Duck Key
Cooling your house in Marathon, FL, requires a powerful and durable air conditioner that can withstand the area's extreme heat and humidity. Whether you need a high-grade air conditioning installation or rapid AC repair, the NATE-certified service technicians at Rocket Cooling are ready to handle your request and address all your concerns. Founded in 2018, we're a young and ambitious air conditioning service company that follows the latest industry techniques, ensuring your system powers through the hottest months of the year effectively and efficiently. We're here to serve you when you need us the most.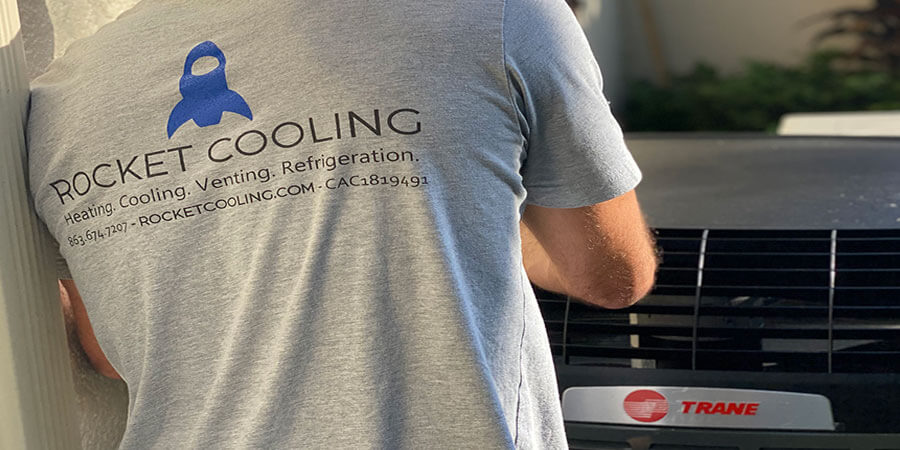 Correct Sizing and AC Installation in Marathon, FL
Every house in Marathon, FL, has unique requirements for maximizing cooling efficiency and family comfort. That's why performing a cooling load calculating and sizing your air conditioner is so critical to the AC installation process. Rocket Cooling's NATE-certified service technicians take detailed steps to ensure every air conditioner we install is the perfect match for our customers. We carry an exclusive selection of ducted and ductless AC systems, sell them at the best prices and include long-term warranties.
Emergency Air Conditioning Repair Service in Marathon, FL
Is your air conditioner not turning on? Before scheduling an air conditioning repair in Marathon, FL, check the filter isn't clogged and the circuit breaker hasn't tripped. If your AC system still doesn't turn on, makes loud noises or blows hot air, seek professional assistance to find the underlying problem and fix it immediately. The longer you wait, the costlier the AC repair will become. If you procrastinate long enough, you might need a complete air conditioning replacement. Rocket Cooling is available around the clock to handle your AC repair in Marathon, FL, and restore your comfort as soon as possible.
Rocket Cooling is Your Trusted AC Service Provider
Do you need an AC service provider to install, repair or maintain your air conditioner? Here are some of the advantages of hiring Rocket Cooling for the project:
Provide an out-of-this-world air conditioning service experience.
Offer 24/7 service in Marathon, FL, for an extra charge.
Foster a positive workplace to ensure our employees perform their best.
Give free air conditioning installation, repair and maintenance estimates.
Visit your home in well-stocked trucks to minimize how long an AC repair takes.
Send educated service technicians who have NATE certification.
To schedule an air conditioning service in Marathon, FL, contact Rocket Cooling today. We'll handle your air conditioning installation or AC repair with professionalism.
Our Latest News
Ensure Comfort and Coolness this Fall with these AC Tips
September 24, 2023
Read More
Our service is out of this world
Call us for same day service or click to make an appointment
100% Satisfaction Guaranteed
Schedule an Appointment