Heating Repair & Installation Services
for the Upper Keys including Islamorada, Key Largo, Tavernier, and Ocean Reef
You likely don't think of your heating system much because your focus is on cooling your house for most months of the year. While Tavernier, FL, stays pleasantly mild through the winter, there are times when the occasional chilly day or night warrants the use of your heater. To ensure you warm your home effectively, efficiently and safely, you must invest in professional heating services. At Rocket Cooling, our NATE-certified service technicians specialize in heating installation, repair and maintenance. Founded in 2008, we're a young and ambitious company that wants to build long-lasting relationships with our customers. Let us become your go-to heating service expert in Tavernier, FL.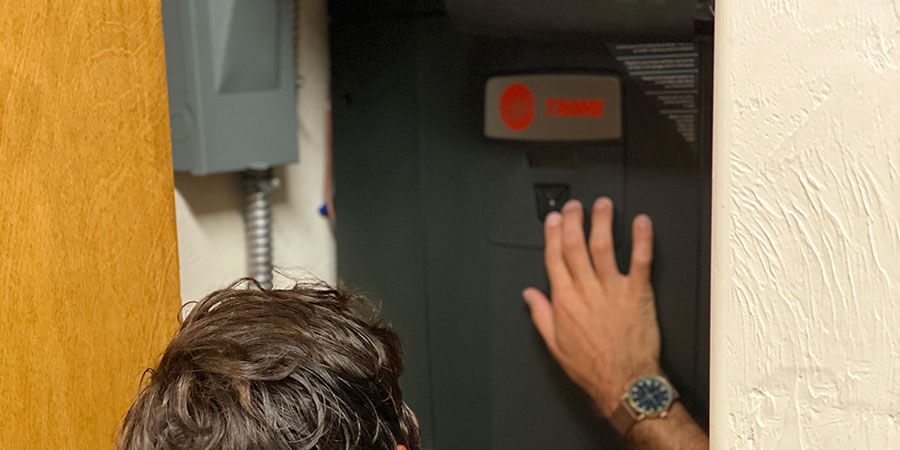 Emergency Heating Repair Service in Tavernier, FL
When you live in Tavernier, FL, a broken heater isn't as much of a concern as a malfunctioning air conditioner, but you still need to repair it correctly and safely. If your heating system isn't operating as it should, let the NATE-certified service technicians at Rocket Cooling take a closer look and come up with a cost-effective solution. We're available for 24/7 emergency heating repair service in Tavernier, FL, for an extra charge. You can trust us to handle your heater with caution and careful attention.
Tavernier, Florida's Leading Heating Installation Experts
Most homeowners in Tavernier, FL, can survive without a heating system for some time without feeling too uncomfortable. But if you have young children or elderly persons in your household, you must operate a heater designed to meet all your indoor comfort demands. Rocket Cooling carries the latest makes and models of ducted and ductless heating equipment, including heat pumps and mini-splits. We sell our heaters at the best prices and include long-term parts and labor warranties with each installation.
Rocket Cooling: A Trusted Heating Service Expert in Tavernier, FL
Don't leave your heating repair or installation in the hands of an inexperienced person who claims to be a professional. Hire an HVAC company in Tavernier, FL, with credentials. Here are some of the advantages of choosing Rocket Cooling for your heating service:
Provide an out-of-this-world heating service experience to our customers.
Offer free heating installation, repair and maintenance estimates.
Foster a positive workplace for our employees so they love their jobs.
Follow the latest procedures to ensure your heater runs efficiently and safely.
Arrive in well-stocked trucks to minimize how long your heating repair takes.
To schedule a heating installation or repair in Tavernier, FL, contact Rocket Cooling today. Our service technicians look forward to hearing from and assisting you.
Our Latest News
Ensure Comfort and Coolness this Fall with these AC Tips
September 24, 2023
Read More
Our service is out of this world
Call us for same day service or click to make an appointment
100% Satisfaction Guaranteed
Schedule an Appointment