5 Residential HVAC Add-Ons
Many homeowners don't know they can easily improve home comfort with HVAC add-ons. Read on to learn about the different additions available for most modern HVAC systems are which are right for you.
Smart Thermostat
A smart thermostat gives your HVAC system the capability to connect to the internet and other devices. Once connected to the internet, you can monitor and control the unit using an app on your smartphone. You'll even get notifications when the unit experiences an error or needs service.
A smart thermostat not only makes controlling your HVAC system easier, but it also provides greater efficiency. Users can automatically set the system to adjust more efficient temperatures during periods of low demand.
Dehumidifier
Marathon occupies a portion of the Florida Keys, the Southern most point in the entire United States. The tropical Southern climate creates the conditions for an average annual humidity of 74%.
Humidity can wreak havoc on your HVAC system and the rest of your home. High humidity promotes bacterial growth, the corrosion of metal tubing and discomfort. Prolong the life expectancy of their HVAC system and their homes by adding a dehumidifier.
A dehumidifier removes humidity from the air and transports it outside of your home. To add a dehumidifier to your HVAC system, an HVAC service technician will install a specific return duct that collects moisture before entering your home and replaces the humid air with dry air entering your supply plenum.
Air Purifier
Contaminants inevitably find their way into your home's air. When you keep your windows and doors shut, the contaminants have limited ways to escape, causing high concentrations of toxins in the air. The contaminants in the air can accumulate over time to the point that they become a health hazard.
Poor indoor air quality can lead to respiratory issues ranging from mild to fatal. Contaminated air can also lead to irritation of the skin and eyes. People with preexisting conditions, such as asthma, respiratory disease and autoimmune deficiencies, are especially vulnerable.
Air purifiers contain filters that collect toxins in the air before that air enters your home. You'll need to clean or replace the filter as needed.
You can improve air quality by making wise choices, too. For example, you can prohibit smoking in your home. You can also limit the number of chemicals you use by using natural cleaners instead of standard cleaners that rely on harsh chemicals.
Ventilators
Another major consideration regarding air quality is ventilation. Ventilation removes toxins in the air by allowing the contaminated air to escape, replacing it with clean air. You can do this when you open the windows of your home on mild days.
However, keeping the windows open isn't always possible. Most modern HVAC systems have some sort of ventilation system. To improve ventilation, add ventilators to your HVAC system.
An additional ventilator promotes air circulation by adding a new vent in a strategic location. The ventilator may also have a stronger motor than your current system. Look for ventilator add-ons that include an attractive design and a light.
Carbon Monoxide Alarm
According to the Center for Disease Control, 50,000 people visit the emergency room and 430 people die from accidental carbon monoxide poisoning annually in the United States. A carbon monoxide alarm offers additional protection for your family and home. It'll alert you when it detects that carbon monoxide levels in the air have exceeded certain levels. Many of these additions allow you to monitor carbon monoxide levels at all times, too.
When you're ready to make the most of your HVAC system, contact Rocket Cooling about HVAC add-ons available for your home. Experienced and friendly service technicians can explain the options to you and help you determine what add-ons will benefit you and your family the most.
Image provided by iStock
You May Also Like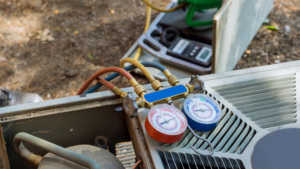 September 24, 2023
Ensure Your Comfort This Fall with These AC Tips Fall in Florida brings relief from the scorching summer heat, but it doesn't…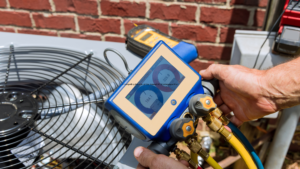 August 23, 2023
As a Florida homeowner, you understand the pivotal role your air conditioning system plays in ensuring a comfortable living environment, especially in…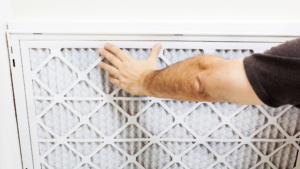 July 28, 2023
If you have an air conditioner and you're changing your filters regularly as you should be for best results, you've probably been…