Invest in AC Maintenance for a High Rate of Return
Your air conditioner is one of your most essential appliances. It works hard to help you beat the heat and humidity you feel in Port St. Lucie, FL, for most of the year. AC maintenance is vital to protecting your system from damage and preserving a high rate of cooling efficiency. Read on to learn more about the importance of air conditioning maintenance.
Cut Your Cooling Costs This Summer
Our service technicians will complete a long list of tasks to ensure your air conditioner is running in like-new condition. These include checking the refrigerant levels, inspecting the blower motor and testing the thermostat for accuracy. Maximizing air conditioning efficiency will help you minimize energy costs this cooling season.
Reduce the Risk of Requiring Costly AC Repairs
The key to preventing costly emergency air conditioning repairs is to fix minor issues before they have time to develop into significant problems. During AC maintenance, our service technicians will inspect every component in your air conditioner and repair anything that doesn't look right. We'll adjust belt tensions and lubricate motors as needed.
Maximize Your Air Conditioner's Service Life
A new air conditioner can operate efficiently for as long as 15 years. But to ensure that happens, it requires maintenance twice per year. While that might seem like a costly expense, it's an investment that rewards with short- and long-term savings. For example, you'll spend less on air conditioning replacements over your lifetime.
Invest in an Energy-Saving AC Maintenance Plan
Rocket Cooling offers one-, three- and five-year preventive AC maintenance plans for every home and budget. Each includes two service visits for your air conditioner and cost-saving benefits. Contact us today to learn more about our AC maintenance plans or schedule an air conditioner tuneup. We look forward to helping you save money.
Image provided by Thinkstock
You May Also Like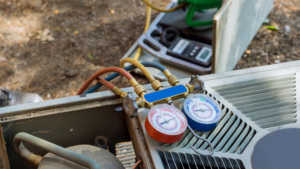 September 24, 2023
Ensure Your Comfort This Fall with These AC Tips Fall in Florida brings relief from the scorching summer heat, but it doesn't…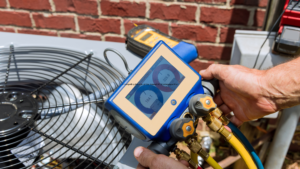 August 23, 2023
As a Florida homeowner, you understand the pivotal role your air conditioning system plays in ensuring a comfortable living environment, especially in…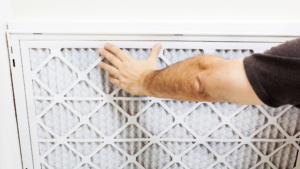 July 28, 2023
If you have an air conditioner and you're changing your filters regularly as you should be for best results, you've probably been…