4 HVAC Maintenance Tips for Pet Owners
Pets make great friends and provide companionship for you and your loved ones. Even so, pet hair and dander can affect the air quality inside your home when blown through your HVAC system. HVAC maintenance is essential to improve your indoor air quality. Keep reading to learn HVAC maintenance tips for pet owners.
Regular Air Filter Replacements
Pet dander, hair and other impurities can build up in your air filters with time, restricting airflow in your HVAC system. As such, you'll need to replace your air filters regularly to ensure consistent airflow and improve your HVAC system's efficiency.
Groom Your Pet
When grooming your pet, frequently clean the brush and throw away the hair. That way, you reduce the amount of pet fur floating into the air and blocking your air filters.
Depending on the weather, consider grooming your pet outside. Doing so allows the loose pet hair to fly away on the wind rather than becoming part of your indoor air system.
Keep Pets Away From Your Outdoor Unit
The vents in your condenser unit can suction pet hair and dander directly as pets rub on the condenser. Also, your pets can urinate on your HVAC system, and the acid in urine will corrode parts of your condenser unit.
This will reduce the efficiency of your HVAC system and affect your comfort levels inside the house. It'd help to install a fence around your outdoor unit to protect the HVAC system from pets.
Vacuum Your Floors
You can groom your pet thoroughly, but pet fur and dander might still collect on the floor, especially on carpets. The accumulated pet hair becomes airborne with time and enters your HVAC system.
Eventually, these materials will build up and block airflow into your HVAC system. Ensure you vacuum your house often to avoid such scenarios in your home.
Pet dander can reduce your HVAC unit's efficiency and increase your exposure to allergic symptoms. Get in touch with Rocket Cooling for your indoor air quality solutions.
Image provided by iStock
You May Also Like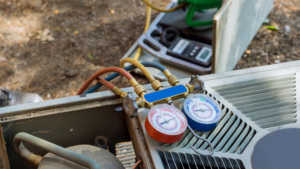 September 24, 2023
Ensure Your Comfort This Fall with These AC Tips Fall in Florida brings relief from the scorching summer heat, but it doesn't…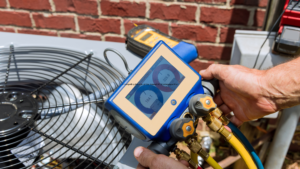 August 23, 2023
As a Florida homeowner, you understand the pivotal role your air conditioning system plays in ensuring a comfortable living environment, especially in…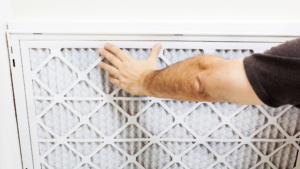 July 28, 2023
If you have an air conditioner and you're changing your filters regularly as you should be for best results, you've probably been…