How to Use Your Heat Pump More Efficiently
You need your heat pump to cool your home. But are you sure that it's running as smoothly as it can? Answering this question and doing something about it will lead to savings on your monthly cooling bill. Here's what you can do to ensure that you're using your heat pump efficiently:
Remove Obstructions to Airflow
The heat pump should have no trouble circulating air through your home. Anything that obstructs the flow will build up pressure in the vents and wear down the motor prematurely.
You can do at least two things to ensure good airflow: replace the air filter at the appropriate time and move any rugs or furniture that are blocking the supply vents. Filters need replacing every 30-90 days.
Clean the Compressor Outside
The compressor is the portion that blows out the heat gathered from your home. By cleaning the grille and removing any dead leaves and other obstructions, you can ensure that no heat returns to the indoors. Consequently, your heat pump will cool your home in a reasonable time.
Program the Thermostat
If you own a programmable thermostat, create a cooling schedule so that the heat pump isn't running when everyone is out or asleep. In addition, keep the set point in the upper 70s if possible. That way, the heat pump won't run so much, and you'll still stay comfortable.
Request Regular Maintenance
Heat pumps that get routine maintenance perform better. It typically includes a visual inspection, coil cleaning, performance testing, minor adjustments and repairs.
If you live in SWFL, The Keys or Treasure Coast leave your next maintenance or repair job to Rocket Cooling. Established in 2018, our company has quickly become a trusted name in the HVAC industry. We are available 24/7 for emergencies, too. We're here to handle all your HVAC service needs.
Image provided by iStock
You May Also Like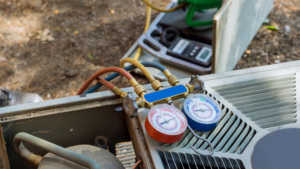 September 24, 2023
Ensure Your Comfort This Fall with These AC Tips Fall in Florida brings relief from the scorching summer heat, but it doesn't…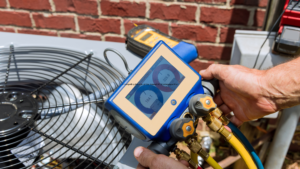 August 23, 2023
As a Florida homeowner, you understand the pivotal role your air conditioning system plays in ensuring a comfortable living environment, especially in…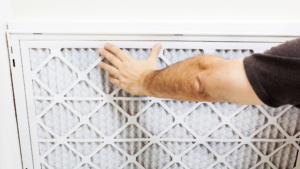 July 28, 2023
If you have an air conditioner and you're changing your filters regularly as you should be for best results, you've probably been…