5 Considerations Before Buying a Commercial HVAC System
As a business owner in Treasure Coast, FL, you understand how important it is to have a functional and efficient HVAC system. When it's time to replace your current system, there are a few things you should keep in mind to ensure you select the best option for your business. Here are five things to consider before selecting a new commercial HVAC system:
Size of Your Building
The size of your building will play a large role in determining the type and capacity of the HVAC system that's best for you. A larger, more complex structure will require a more powerful unit than a smaller space. Make sure to have a professional calculate your building's heating and cooling loads before making any purchase decisions.
Choose an Energy-efficient System
When selecting a new commercial HVAC system, look for an energy-efficient model. This will help to reduce your overall utility bills and save you money in the long run. Many systems come with ENERGY STAR ratings that can give you an idea of the efficiency level of each unit.
Consider Maintenance Costs
Before selecting a new HVAC system, consider the cost of maintenance and repairs. Ask your contractor about any warranties or guarantees that come with the unit to ensure that you get a replacement in case of breakdowns.
Quality vs. Price
When selecting an HVAC system, it's important to find the right balance between quality and price. While it's tempting to purchase the cheapest model available, there are better decisions than this. Paying extra for a higher-quality unit can save you money in the long run due to lower energy costs and better performance over time.
Professional Installation
Finally, be sure to hire a professional to install your new system. While DIY installation may seem like a good idea, it can actually lead to more problems and cost you money in the long run. A professional installer will ensure that everything operates efficiently.
By taking into account these five important factors, you can make an informed decision on the best commercial HVAC system for your business. For additional assistance, contact Rocket Cooling for services such as commercial HVAC repair, maintenance and installation.
Image provided by iStock
You May Also Like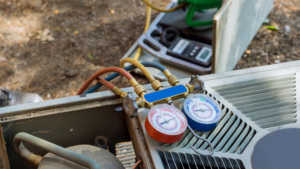 September 24, 2023
Ensure Your Comfort This Fall with These AC Tips Fall in Florida brings relief from the scorching summer heat, but it doesn't…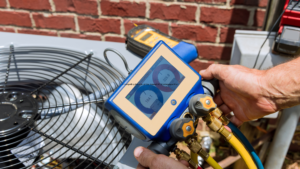 August 23, 2023
As a Florida homeowner, you understand the pivotal role your air conditioning system plays in ensuring a comfortable living environment, especially in…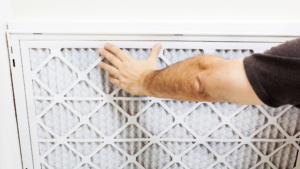 July 28, 2023
If you have an air conditioner and you're changing your filters regularly as you should be for best results, you've probably been…