5 Common Heat Pump Mistakes
Heat pumps have become a popular and reliable system in most homes due to their high energy efficiency levels. While using your heat pump, you likely don't give it too much attention but operating this system isn't as straightforward as you might assume. Below are five common heat pump mistakes and how to avoid them.
Constantly Adjusting the Temperature
When using a heating system, it's common practice to adjust the temperature setting at the end of the day or before leaving the house. However, heat pumps don't work the same as other heating appliances.
Heat pumps achieve higher efficiency when set at a specific temperature. It also takes time for the system to adjust to new settings. Therefore, set the heat pump at a comfortable temperature for your household, and let it settle at that setting for a while.
To avoid constant temperature changes, consider using a smart thermostat to regulate your home's temperature on your behalf. Alternatively, set the heat pump at standard room temperature. And when planning to leave your home for a few days or on vacation, you can dial back the system.
Because of the high humidity levels in coastal areas of Florida, never shut the heat pump's cooling system off while you are on vacation. You need it to keep running to remove the moisture in the air, or you will likely return to the unpleasant sight of mold and mildew in your home.
Neglecting Heat Pump Professional Maintenance
Heat pumps consist of several moving parts that undergo wear and tear over time. They also contain refrigerants that need professional filling and monitoring. Scheduling for regular HVAC maintenance with our team will keep your system in good working condition and avoid costly repairs.
And with the temperature continually dropping in Treasure Coast, you'll likely rely heavily on your heat pump. Make sure you adhere to the recommended maintenance schedule to have a reliable system to keep your indoor space warm and comfy. This will also help to prevent unexpected malfunctions or breakdowns.
While maintaining your heat pump, our team will check the electrical terminals, thermostat sensors and refrigerant charge. We will also lubricate the moving parts, inspect the condensing unit and remove dirt and foliage from the outdoor unit. A well-maintained system will use less energy and serve you longer.
Setting the Thermostats Too High
When there's a significant temperature drop, you may feel the need to set the thermostat a bit higher. However, cranking up your system doesn't increase the rate of warming your house. It'll make your heat pump work for extended periods, which increases energy consumption and your monthly utility bills.
Also, when your system makes longer cycles, there's a high likelihood of a malfunction. You might have to schedule maintenance sooner than you expect. Therefore, set your thermostat at the right temperature without increasing the setting daily.
Keeping the System on Automatic Mode
There's a common misconception among many homeowners that AUTO is the most efficient setting. However, when your heat pump is in AUTO, it keeps switching between warm and cool. In the long run, your system will consume more energy resulting in higher utility bills.
You can avoid this problem by setting the system to HEAT during the cold months and COOL during the warmer seasons. In case your system has the AUTO FAN setting, you can use it. It's different from AUTO MODE.
Frequently Setting the Fans on Low Speeds
Another common mistake many homeowners make while using a heat pump is setting the fan at very low speeds. Again, you may assume that low fan speeds help maximize efficiency, but your system will consume more energy over time.
Therefore, you should set the heat pump fan at more moderate speeds. In fact, higher speeds will actually increase the efficiency of your system. Note that higher fan speed can make your heat pump a bit loud, so ensure it's moderate enough for your home.
Exceptional Heat Pump Service Professionals
By avoiding the above harmful habits, your heat pump will function optimally and last longer. You can rely on our NATE-certified service technician to keep your system in tip-top shape throughout the year. Call our team of experts at Rocket Cooling for quality heat pump services.
Image provided by iStock
You May Also Like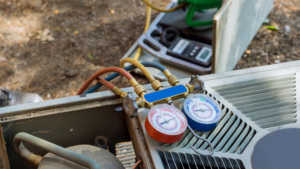 September 24, 2023
Ensure Your Comfort This Fall with These AC Tips Fall in Florida brings relief from the scorching summer heat, but it doesn't…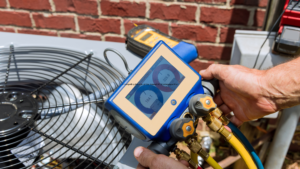 August 23, 2023
As a Florida homeowner, you understand the pivotal role your air conditioning system plays in ensuring a comfortable living environment, especially in…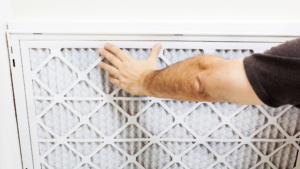 July 28, 2023
If you have an air conditioner and you're changing your filters regularly as you should be for best results, you've probably been…